Who We Are
The Ancient Order of Hibernians (AOH) is a Roman Catholic, Irish-American Fraternal Organization founded in New York City on May 4, 1836. The Order can trace its roots back to a parent organization, of the same name, which has existed in Ireland for over 300 years.
Membership in the Ancient Order of Hibernians in America, Inc. is confined to men 16 years and older who are practicing Roman Catholics of Irish birth or descent, and who are citizens of United States of America or who have declared their intentions to become citizens of the United States of America.
If you are interested in exploring Irish history, traditions, celebrations, language, and politics, the AOH is where you belong!
The motto of our organization is "Friendship, Unity, and Christian Charity".
News & Upcoming Events
View news and events sponsored by AOH Division 4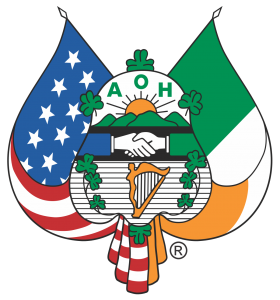 Donation to Local Catholic Schools
Allegheny County St. Patrick Division 4 began the Pittsburgh Catholic Schools Week in late January with a check presentation of $1000 each to the six elementary schools in their North Hills area.
Read More